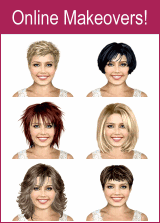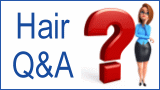 Updates
Thu, 05 December 2013
Ligne Graphique by Carpy
Sculpted short cuts feature interesting versions of bangs, clear lines and undercuts for more excitement.

Sun, 01 December 2013
Urban by Mikel Luzea
Mikel Luzea takes us out of the box and into a new stream of hairstyling that redefines shapes and challenges conventions.

Fri, 28 November 2013
13.2 Collection by Mikel Luzea
Hair designs compiled of strong lines, overlapping patterns with undercuts and added excitement with the use of color.

Wed, 27 November 2013
Natural by Andrew Collinge
In his new collection Andrew Collinge focuses on the natural texture of the flow, enhances it and brings into these gorgeous shapes.

Tue, 26 November 2013
Cebado - Hair Fashion 1
Hairstyles for every taste and personality. Long and short looks with hair colors ranging from blonde to red.

Tue, 26 November 2013
Cebado - Hair Fashion 2
Modern hairstyles for men and women.

Thu, 14 November 2013
Ombre by Haute Coiffure Franšaise
Wearable high fashion without the flash, but with unique and refreshing design that displays a taste for the extraordinary.

Mon, 04 November 2013
Minimale by Haute Coiffure Franšaise
The latest collection of hairstyles by Haute Coiffure Franšaise shows us reduced, understated and layered styles with a seriously modern touch and one foot in the realm of unconventionality.

Fri, 01 November 2013
Neon by Fabio Salsa
Fabio Salsa's hairstyles from the new fall and winter collection are all about ease of wear and joie de vivre!

Thu, 31 October 2013
Eclectique by Saint Algue
High energy and plenty of playful mischievousness define the latest collection by Saint Algue.

Wed, 30 October 2013
The Best Age by J.7 artistic team
The cuts and stylings in this collection are timeless and ageless. Adjust them to your needs and enjoy rediscovering your own beauty!

Wed, 09 October 2013
Grafix by Lassana
The drama in these cuts with all of their graphic surprises and the bold, determined design is enhanced with the targeted use of hair color effects.

Tue, 01 October 2013
Tchip - Hairstyles Autumn-Winter 2013-2014
The new fall and winter hairstyles collection by the always innovative and creative Tchip gives us a wide range of personalities expressed in hair.

Tue, 01 October 2013
VOG Coiffure - Hairstyles Autumn-Winter 2013-2014
The new looks are not only extravagant, sexy and edgy, they are also very flattering, wearable and have a soft, dressy and chic vibe.