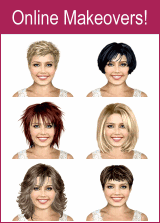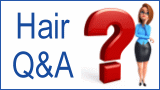 Webcams in Hair Salons
Barbercam
Live feeds from Brooks Barbers in Cambridge and re:fresh men's ahir and skin care in St. Ives.

Cutline Friseur
Modern salon in Frankfurt, Germany. Two webcams with very clear images. Hair care services for men and women.

Carol Bruguera
Several Spanish hair salons with webcam. The images are rather small.

Frisurenwerkstatt - Salon Schnatz
Hair salon located in Biblis, Germany. Two webcams located in the area for women (Damensalon) and the area for men (Herrensalon).

Haar Art
Webcam in a salon in Niederbrechen, Germany.

Haarcafé
Hair salons in Germany with 3 streaming video webcams.

Hair Concept
Hair salon webcam in Köln, Germany.

Hair Frick
Hair salon (Friseur) in Hamburg, Germany.

Hair Today
Two salon webcams in Zwolle, Holland.

Michelle James Saloncam
Hair salon and spa services in Augusta, Georgia,USA.

Mikel Luzea Hairdressing
Hair salon webcam in Spain.

Nakagawa
Japanese barbershop webcam.

Toby´s Barber Shop
Two barber shop webcams in Maryland, USA.