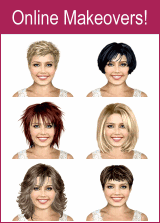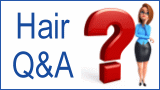 "Gaudi Elements"
Barcelona is a city of culture and elegance, yet it also is a place for individualist to shine. The traditional mixed with the eccentric offer unique takes on hairstyles that cannot be replicated in any other city around the world.

Gaudi Elements takes the extreme nature of hair designs in the city to another level. Using both an elegant quality mixed with pure stubbornness to be different, the collection offers truly innovative designs. The styles compliment the looks of glamorous Spanish women. The colors are all complimentary to skin tones and textures, giving these hairstyles pure sophistication.

Cuts are designed to outline the facial features. When it comes down to it, a hairstylist is simply an artist and it is their job to make every individual look their best. They do this by implementing a cut that will show off favorable features and offer a unique individuality.



(Click for larger photos)


The styles in this collection represent the unique artistic community of the city. Using fun colors and highlights, mixed together offer a true artistís palette for perfection.

Hairstyles: ©Intercoiffure Mondial

Haistyles created by Manuel Mon and Imagen Galindo Peluquerias for Revlon Professional