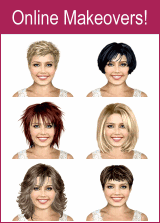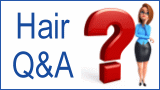 Curly Pouf

Get a dream look for your dream day! Curls are irresistible and impressive, especially when they are this well defined and piled up high. The basic cut is long and layered to provide the rounded volume and it is best to have a natural curl already in the hair.

If not, there are plenty of ways to add the twirling motion. All of the hair is pulled together just a touch to the side on the crown, from where it cascades in mesmerizing beauty down the side of the head. The light blonde together with the white gown and accessories bathes her in a glowing aura of diamond light.

Collection: Wedding Hair

Hair: Patricia Normann and Artistic Team - Intercoiffure Böhm. Haare!