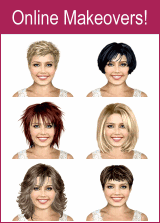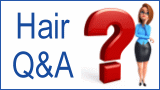 Clear Lines
Medium long, straight hair is the base for this festive look. It features clear lines with the distinct side partition and smooth surface. The hair is combed to the back where it is overlapped by the longer top and back hair which is tugged under and fastened right at the nape shaping a mini-roll. Flexible hold and anti frizz products are essential to keep this look together and as neatly styled as in the picture. The crowning glory comes in with a simple hairband in white.

Collection: Wedding Hair

Hair: Patricia Normann and Artistic Team - Intercoiffure Böhm. Haare!