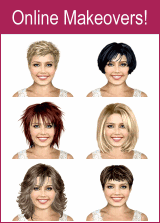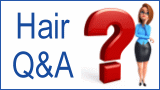 Undercover Color Hairstyle "Velvet"
Step 1

Cut short side in triangular partitions.

Step 2

Cut into bangs and long side.

Step 3

Partition V-shape from the corners of the contour to the hat line with the tip 5 cm below the back of the head. With an asymmetrical shape the tip is asymmetrical as well (see picture). The partition lines are lifted horizontally from the occipital bone. From there all lines are brought back to the last cut passee. The lead line should always be cut in a concave form.

Step 4

The length on the upper head is worked in as an overhand by softening it. Cut a vertical leading line on to the side partition and guide all hair to this.

Color

Velvet Color is an undercover coloring technique that only appears when the partition line is changed.




Hair: P.A.M. Hair Style Germany
Photographer: Thommy Mardo

Collection: Urban Experiment