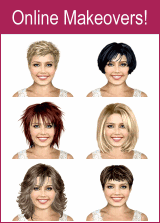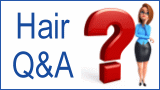 Cure for Zits, Pimples and Blackheads
OK, so how many times have you had a big date or appointment and stumble out of bed and into the shower. But, as you pass the mirror with sleepy tears still in your eyes you see it. There it is, right in the middle of your face, pulsating like a strange alien creature with a mind of its own. A zit, pimple, blemish, spot, imperfection, or whatever you call it. It never fails; these things pop up when you least expect them. So we know that we can't really control when this will happen, but we can do things to help lessen the severity of said breakout by following just a few simple steps.

First thing's first. You are what you eat. It is true, whatever you put into your body will show itself on the outside eventually. Don't believe me? Next time you see an orange hued baby, ask its mother what she feeds it. I can almost guarantee you that, barring any medical conditions, the answer will be lots of carrots, sweet potatoes or squash. If it happens to babies it happens to us as well, although maybe not to quite the same extreme. So eat well, and follow the food pyramid. Not only will it help your skin, but it will do wonders for your diet! Next, can the soda. Soda, though mighty tasty, has a bunch of bad gunk (for lack of a better word) in it. Why would you put something in your stomach that mechanics use to remove corroded batteries? Soda can also contain a lot of sodium, which can make you retain water, making your rings feel tight as well as your clothes and do crazy things to those little bags under your eyes. While you're avoiding the soda, run like mad from alcoholic beverages. If you consume a large number of alcoholic drinks weekly, it could have a dramatic impact on your skin, mainly making you look older-much older than you are. Nobody wants that!


So what is left to drink? Only nature's perfect beverage---water. Drink lots and lots of water; technically you can drink too much water, but if you are actually doing something other than drinking water all day long it's hard to overdose. Not only is water great for your skin, helping it to stay moisturized and younger looking, but it is also great for your body and digestion. It will help your body work more efficiently to digest your food and get rid of waste. And, if you like ice cold water, you will burn extra calories when your body tries to warm it up. You should also use some of that water to put out the fire.

What fire you ask? How about the fire that you are sucking on when you smoke. Smoking and being in a smoke filled environment are horrible on your skin. It leads to premature aging, yellow teeth, increased tooth decay, increase in gingivitis (infection of the gumssurrounding the teeth), mouth and throat cancer, delayed healing, yellow fingernails, and the list goes onand on. I could write a whole article on the dangers of smoking, not only to yourself but to those aroundyou. In fact our town has just inacted a law making it illegal to smoke in any indoor business or restaurant. I know that there are many people up in arms over this, but for good health-which leads to good skin-there is no other way. I cannot stress enough to the young people out there, especially girls wanting to look mature and thin, how detrimental smoking is to your looks and most importantly your health.

I have touched on some chemical assaults that we commit on our skin, but I can't talk about them all. Remember that you have a brain for a reason. If you stop and use it and think about what your are putting in your body, you should be O.K. With that said, keep this in mind. One of the most widely manufactured and polluted drugs out there right now is methamphetamine. Everything that was said about diet, soda, and smoking needs to be multiplied by about a thousand. Meth is so addictive that people are hooked, often times after only using it once. Recently I saw a picture of a young lady, very pretty with long curly hair and a nice and friendly looking face. Then I saw a picture of her two years later after she had gotten hooked on meth. Now she looked like a homeless woman and appeared to have male-pattern baldness. Her hair was not falling out, she was pulling it out chunk by chunk. Her skin was mottled and wrinkled with bags under her eyes and sores all over. Not attractive. I don't mean to lecture, but if you are interested in healthy skin, these are things that you need to avoid. You cannot have healthy skin without having a healthy body.

Next Page